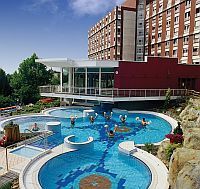 ✔️ ENSANA Thermal Aqua Health Spa Hotel Hévíz
8380 Hévíz,Kossuth Lajos u. 13-15.
Phone: 00-36-1-2279614
Hotel video
Danubius Health Spa Resort Aqua - TOTAL SPA RELAXATION. The first "all-inclusive" spa and wellness hotel in Heviz, next to the famous thermal lake. Pampering and relaxation utilising the lake's mineral-rich thermal water and revitalising mud. Choose from an impressive "all-inclusive" menu selection that focuses on a healthy lifestyle. Happy children mean relaxed parents! Lovely pool area, paddling pool, playroom, spacious green park, action-packed entertainment programme.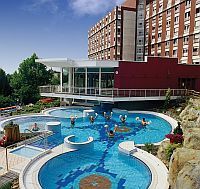 ✔️ Téli all inclusive élmények előfoglalási kedvezménnyel a Thermal AQUA Ensana Hotelben (min. 2 night)

2023.11.01 - 2023.12.22
Téli all inclusive élmények előfoglalási kedvezménnyel a Thermal AQUA Ensana Hotelben (min. 2 éj) 22.950 Ft / fő / éj ártól / all incusive ellátás / szállodai fürdőrészleg / gyógyvizes medencék / szaunavilág / ingyenes wifi /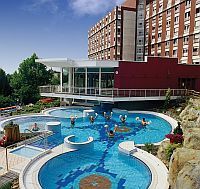 ⛄️ Téli all inclusive élmények Hévízen az Ensana Hotelben (min. 2 night)

2023.11.01 - 2023.12.22
Téli all inclusive élmények Hévízen a Thermal AQUA Ensana Hotelben (min. 2 éj) 25.500 Ft / fő / éj ártól / all incusive ellátás / szállodai fürdőrészleg / gyógyvizes medencék / szaunavilág / ingyenes wifi /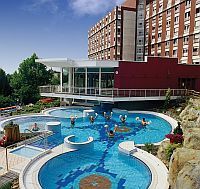 ✔️ All inclusive Szilveszter Hévízen a Thermal AQUA Ensana Health Spa Hotelben (min. 3 night)

2023.12.29 - 2024.01.02
All inclusive Szilveszter Hévízen a Thermal AQUA Ensana Health Spa Hotelben (min. 3 éj) 61.250 Ft / fő / éj ártól / all inclusive ellátás / szilveszteri vacsora programokkal / gyógyvizes termálmedencék / szaunavilág / ingyenes WiFi /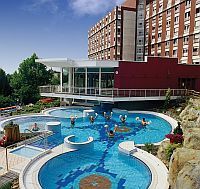 ✔️ Év eleji wellness pihenés all inclusive ellátással a Thermal AQUA Ensana Health Spa Hotelben (min. 2 night)

2024.01.07 - 2024.02.29
Év eleji wellness pihenés all inclusive ellátással a Thermal AQUA Ensana Health Spa Hotelben (min. 2 éj) 28.000 Ft / fő / éj ártól / all incusive ellátás / szállodai fürdőrészleg / termálmedencék / szaunavilág / ingyenes wifi /