✔️ Aqua Hotel Kistelek ***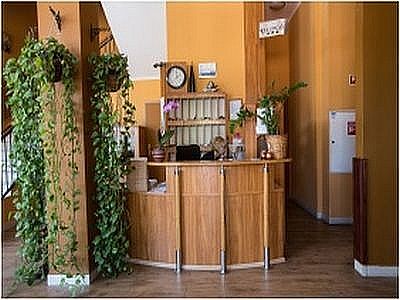 Aqua Hotel Kistelek ***

Aqua Hotel Kistelek *** - Discounted half-board packages with thermal bath entrance
Kistelek is located only 7 km from Ópusztaszer, 58 km from Kecskemét, near the M5 motorway, along the E75 international highway on the southern part of the Great Plain. The 3-star Aqua Hotel is located in the city center of Kistelek.
Aqua Hotel provides direct access to the Kistelek Thermal Bath.
Hotel Aqua Kistelek *** awaits its guests with 20 nicely furnished, homely rooms. The hotel offers double and triple rooms as well as apartments, so that everyone can find the most comfortable room for themselves.
All rooms are non-smoking, equipped with bathroom, air conditioning, minibar and free WIFI access.
Hotel Aqua offers its own restaurant and a cozy café. The hotel's restaurant serves delicious buffet breakfast and there is also a warm kitchen.
The bar offers eye-catching cocktail and short-drink specialities to complete the dining experience.
The medicinal water of the Kistelek Thermal Baths comes from the depth of 2000 metres. The temperature of the rushing water is 84°C. The medicinal water is excellent for relieving and preventing musculoskeletal and joint diseases and some gynecological complaints.
The family-friendly spa has 4 pools that supply all your needs: there is a 25-meter long swimming pool, an experience pool with a temperature of 34 °C, a 38 °C thermal pool and a 50 square meter study pool.
There are also two Finnish saunas and you can also take the advantage of countless treatments and massages.
The hotel's restaurant is the perfect venue of conferences, family and business events.
The hotel offers free parking for guests in the hotel's private car park.
The hotel does not accept pets.