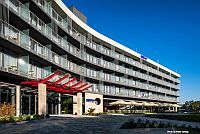 ✔️ Park Inn By Radisson Zalakaros Resort Spa Hotel
8749 Zalakaros, Üdülő sor 1.
Phone: 00-36-1-2279614
Hotel video
Park Inn Zalakaros Resort & Spa Hotel is the newest and largest 4-star superior hotel of Zalakaros connected to Zalakaros Spa by a covered, heated corridor. The room rates include COMPLEX entrance ticket to the spa. The impressive Park Inn Zalakaros Hotel offers nicely furnished, air conditioned rooms and many family-friendly facilities.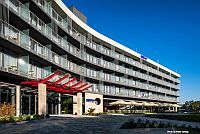 ✔️ Valentin napi wellness akció Zalakaroson (min. 2 night)

2023.02.17 - 2023.02.19
Valentin napi wellness akció Zalakaroson (min. 2 éj) 30.500 Ft / fő / éj ártól / félpanzió / belépő a gyógyfürdőbe / élményfürdő / fürdőköpeny használat / ingyenes wifi /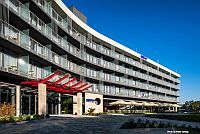 ✔️ Év eleji wellness kalandok Zalakaroson (min. 2 night)

2023.01.08 - 2023.02.28
Év eleji wellness kalandok Zalakaroson (min. 2 éj) 23.900 Ft / fő / éj ártól hétköznap / félpanzió / belépő a gyógyfürdőbe / élményfürdő / fürdőköpeny használat / ingyenes wifi /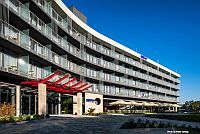 ✔️ Húsvéti akció a Park Inn Zalakarosban (min. 3 night)

2023.04.07 - 2023.04.10
Húsvéti akció a Park Inn Zalakarosban (min. 3 éj) 35.500 Ft / fő / éj ártól / félpanzió / belépő a gyógyfürdőbe / élményfürdő / fürdőköpeny használat / ingyenes wifi /