✔️ Park Inn By Radisson Zalakaros Resort Spa Hotel ****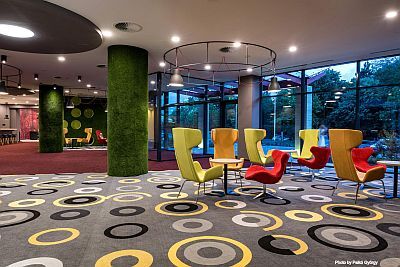 Hotel Park inn Zalakaros**** - Park inn By Radisson Resort Spa Hotel
Zalakaros is one of Hungary's largest spa cities, located just a few kilometers from Kis-Balaton (Small Balaton).
The brand new Park Inn By Radisson Zalakaros Resort & Spa Hotel **** Superior is situated in the central part of the city, in the neighborhood of the Thermal and Experience Bath of Zalakaros.
The hotel guests can easily reach the Zalakaros Spa through a covered and heated corridor from the hotel.
Park Inn By Radisson Zalakaros Resort & Spa Hotel **** offers a wide range of package offers including half board, and guests can choose from cure and wellness packages as well.
The hotel has 212 standard and 24 connecting family rooms. All rooms are non smoking.
Every room is equipped with balcony, free WiFi, individual climate control, large-screen LED TV, a mini bar and an in-room safe.
Most of standard rooms can also accommodate a crib in addition to an extra bed, which means that 2 adults, 1 child and 1 baby (child under the age of 6) can comfortably sleep in one room.
Park Inn Zalakaros Hotel offers direct access to the Zalakaros Spa via a closed, heated corridor.
The 400 m2 multifloor Waterspider-Wonderspider Beach welcomes children with over 60 aquatic attractions, including slides, water hoses and waterfalls.
Guests can enjoy the services of the indoor-outdoor Aquapark throughout the whole year. The pool complex featuring over 20 types of aquatic adventures provides entertainment for people of all ages
The 400-meter new and extreme Adrenalin Slide Park features slides that are unique among spas in the Transdanubia region.
The Thermal and Medical Centre offers thermal water treatments.
Gastronomy:
Korus Bar caters to both adults and children with specialty coffee, dessert specialties, snacks, cakes and ice cream. Children's play corner and game consoles, mid-day snacks or evening entertainment: guaranteed fun for every member of your family.
Park Kitchen welcomes guests with a modern but friendly atmosphere and offers delicacies of international cuisine as well as Hungarian and local specialties. Up to 300 guests can enjoy their meals - half-board breakfast and dinner - comfortably in the spacious restaurant on the ground floor of the hotel.
Park Lounge offers not only carefully selected steaks, burgers, salads and soups but delicious Hungarian dishes, local specialties and the best of international cuisine.
Park Inn by Radisson Hotel Zalakaros is a stylish venue for any event from a small meeting through exhibitions, team building sessions to large conferences with hundreds of participants.
The hotel offers many family- and baby-friendly services: play area, children's menu in the buffet's half-board offer, family spa wing: Waterspider-Wonderspider children's world, story beach and play opportunities for kids, crib and other accessories,
games and gaming consoles, Nintendo and PlayStation – for bad weather days
Other Hotels in Zalakaros: Zalakarosi thermal hotelek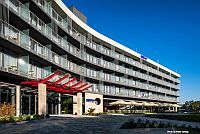 ✔️ Október 23. hosszú hétvége a Park Inn Zalakarosban (min. 3 night)

2023.10.20 - 2023.10.23
Október 23. hosszú hétvége a Park Inn Zalakarosban (min. 3 éj) 28.860 Ft / fő / éj ártól / félpanziós ellátás / komplex belépő a Zalakarosi Fürdő Wellness- és Gyógyfürdőjébe / fürdőköpeny / ingyenes WiFi /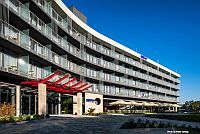 ✔️ Őszi szünet a Park Inn Zalakarosban (min. 3 night)

2023.10.27 - 2023.11.05
Őszi szünet a Park Inn Zalakarosban (min. 3 éj) 29.250 Ft / fő / éj ártól / félpanziós ellátás / komplex belépő a Zalakarosi Fürdő Wellness- és Gyógyfürdőjébe / fürdőköpeny / ingyenes WiFi / ingyenes parkolás /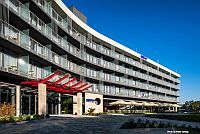 ✔️ Őszi wellness kalandok Zalakaroson (min. 2 night)

2023.09.01 - 2023.11.30
Őszi wellness kalandok Zalakaroson (min. 2 éj) 26.325 Ft / fő / éj ártól hétköznap / félpanzió / belépő a gyógyfürdőbe / élményfürdő / fürdőköpeny használat / ingyenes wifi /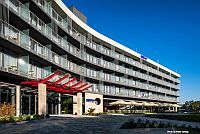 ✔️ Adventi wellness akció félpanzióval Zalakaroson (min. 2 night)

2023.12.01 - 2023.12.21
Adventi wellness akció félpanzióval Zalakaroson (min. 2 éj) 26.450 Ft / fő / éj ártól / félpanzió / belépő a Zalakarosi Fürdő Wellness- és Gyógyfürdőbe / fürdőköpeny használat / ingyenes Wifi /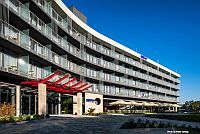 ✔️ Karácsonyi akció a Park Inn Zalakarosban (min. 3 night)

2023.12.22 - 2023.12.27
Karácsonyi akció a Park Inn Zalakarosban (min. 3 éj) 34.970 Ft / fő / éj ártól / félpanziós ellátás / komplex belépő a Zalakarosi Fürdő Wellness- és Gyógyfürdőjébe / fürdőköpeny / ingyenes WiFi /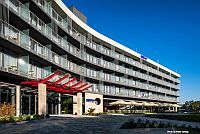 ✔️ Szilveszteri akció a Park Inn Zalakarosban (min. 3 night)

2023.12.28 - 2024.01.02
Szilveszteri akció a Park Inn Zalakarosban (min. 3 éj) 55.115 Ft / fő / éj ártól / félpanziós ellátás / komplex belépő a Zalakarosi Fürdő Wellness- és Gyógyfürdőjébe / fürdőköpeny / ingyenes WiFi /